By Morgan McGrath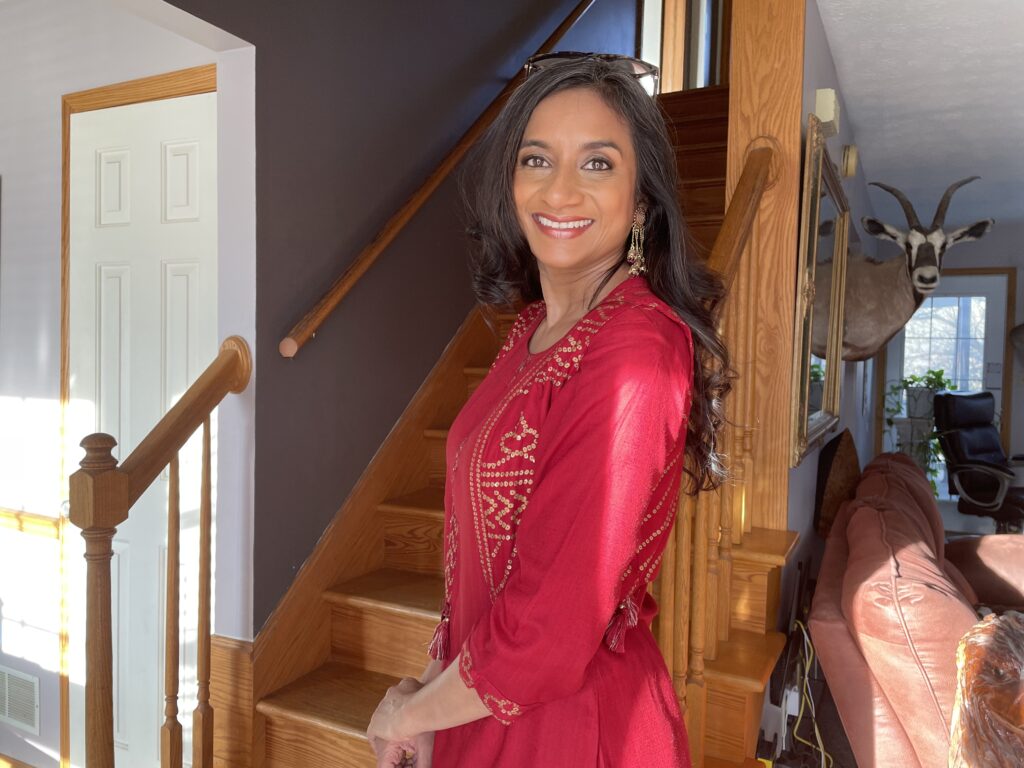 "Do yourself a favor and do others a favor by being your best self," said Edlyn McGarity
Edlyn McGarity, a "Mindfulness Coach," Ted Talk speaker, author, actress, and employee at Akron's International Welcome Center. Photo courtesy of Edlyn McGarity.
A world traveler and Indian immigrant, McGarity is currently employed as the Community Coordinator for Akron's International Welcome Center, or IWC.
Not only that, but she's also a published author of a #1 bestselling Amazon book titled "Redefine Your Success Metrics."
She once gave a TedTalk speech called "Taking Charge of Your Destiny," and on top of everything else, she's also a certified mindfulness coach.
With her varying skill sets, McGarity works with the IWC to aid foreigners in the resettlement process by building trusting relationships on an individual level.
"We take them to doctors' appointments, we take them shopping," she said.
As another example, one of her McGarity's recent clients, a Chinese immigrant, was able to receive funding for his education thanks to a collaboration between Kent State Stark and his job at Case Farms Chickens.
"He [the Chinese immigrant] has to complete one year of education at Case Farms at that place he's working now, and that company is going to pay…Kent State Stark is also going to help," McGarity said.
She added, "With all that, he can actually accomplish his dreams of going to college."
Since starting her position just months ago, McGarity has been helping Akron's refugees -or clients, as she calls them- with making life adjustments in the United States.
"You don't have to blend in, but you integrate," she said, referring to refugees and immigrants. "You don't have to totally change yourself. You can be yourself, but adapt."
This adjustment period includes the more typical aspects of resettlement, such as getting a job, learning how to navigate the grocery store, speaking English daily, and finding decent housing, to name a few.
For refugees, their first three months in the United States are paid for and taken care of by the government.
Thus, the IWC includes a more friendship-based relationship, where members of the organization might introduce foreign-born citizens to American brownies, for example, to help with integration into the typical culture.
Once, when McGarity was getting in contact with the head leader at Case Farms, she asked whether to bring paperwork when attending their first meeting.
Case Farms, for context, is a common place of employment for Akron's refugee population. Their goal is to raise cage-free chickens in the most humane way possible.
Nonetheless, to McGarity's surprise, the leader of the farm corporation asked her to come in and get to know the employees. The focus was not about business, but about genuine connection.
McGarity added, "This is what I mean by how IWC stands apart. We like to make it more friendship."
For McGarity and her clients, it's all about creating a trusting relationship with one another that expands past superficial professionalism.
"We do it to help them adjust," she said. "This is our goal, at least, is to go into a friendship level."
However, for McGarity, the resettlement process also involves a unique aspect of adaptation: the idea of mindfulness.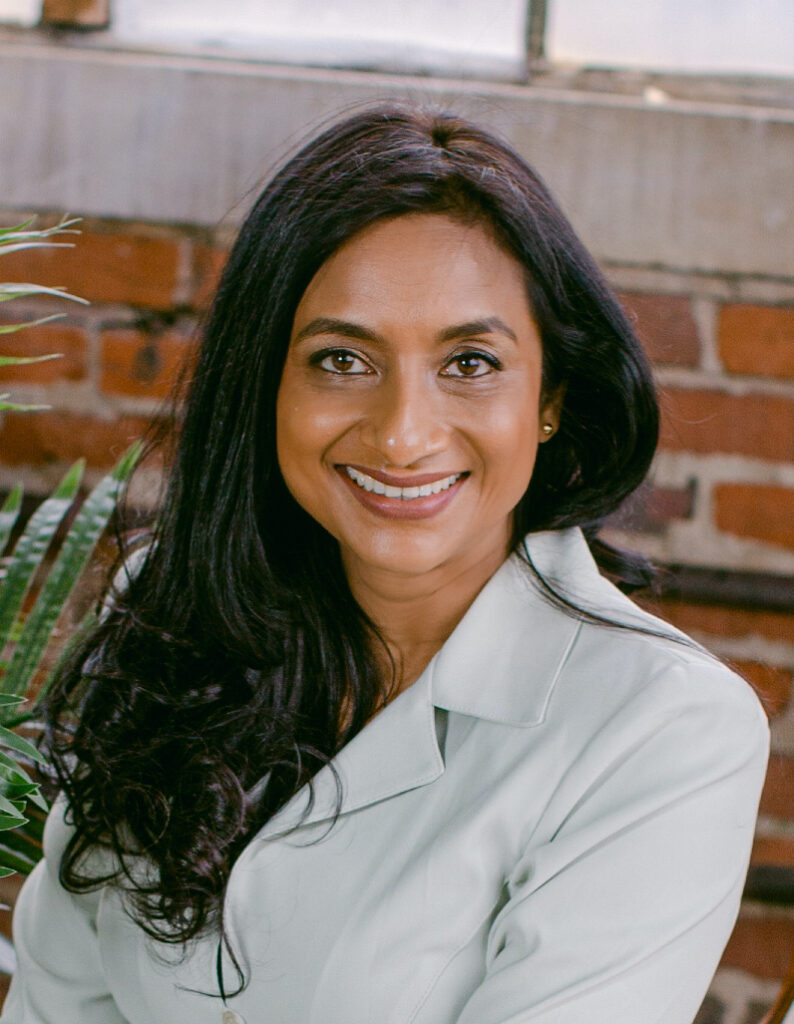 Headshot of Ted Talk speaker, author, and IWC employee Edlyn McGarity. Photo courtesy of Edlyn McGarity.
For McGarity, mindfulness largely involves helping others.
"I want to do a certain orientation that will cover different areas," she said. "I want to create a program that all of them [different aspects of adjustment] will cover…and mindset will be one of them."
In McGarity's work life, she hopes to provide a space for her clients to explore their mental health through expansive mindfulness techniques and practices.
Being a "Certified Master Mindset Lifecoach [via email]" -someone who teaches mindfulness techniques to clients- makes her all the more qualified to turn this vision into a reality.
Although McGarity is a fairly recent employee at the IWC, she already has big plans to incorporate the mindfulness lifestyle as part of her clients' everyday encounters.
When refugees first enter the United States from countries like Afghanistan or Nepal, they are typically covered by government assistance for the first 90 days.
In the Akron area, this accommodation service is provided by the International Institute of Akron, and it allows refugees to receive assistance in finding housing, education, and other basic needs.
With her help and the help of the IWC, refugees are given more time to adjust, which usually includes getting rides to various places throughout the Akron area.
It might also involve taking refugees to the grocery store and teaching them how to find the best deals, for example.
One way McGarity's team provides more personalized support is by creating an orientation program.
Referring to her clients, she said, "Let's tell you some do's and don'ts," which might include something as simple as "Little things, like you don't put a fork in the microwave…"
McGarity explains that while this is common knowledge for those who grew up in the United States, not everyone has had the same experiences.
Additionally, she also wants to help refugees who might want to further their education in the U.S.
She wants to make it so that "They're [immigrants and refugees] capable of pursuing their own jobs based on their skill level, their passions, and their education."
With mindfulness, then, it's McGarity's goal for these individuals to thrive after a year of living in the United States.
She said, "If you have a refugee mindset, it's more like a victim mindset," encouraging her clients to create a more positive way of looking at their situations.
Within the next 3-6 months, McGarity hopes to initiate a mindfulness training program for her clients.
"Learn what you've got, take time for healing if need be, but one step at a time."