By Morgan McGrath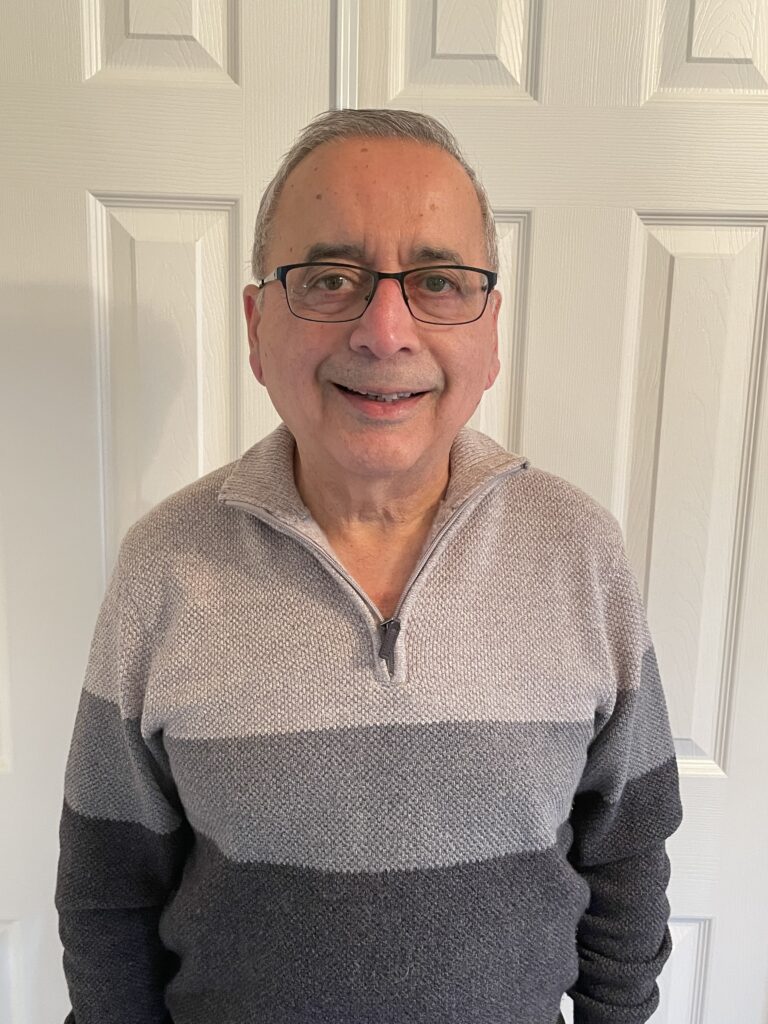 Jake George, one of the many volunteers at Akron Crossings, has graying hair, and a welcoming smile.
George, an Indian-American who has been living in the United States for "many" years, as he puts it, spends every Tuesday and Thursday teaching English as a second language, or ESL, to refugees from around the world.
"I kept looking for opportunities to help out," he said.
George worked in the rubber industry for 42 years, and following his retirement, he wanted to find ways to give back to the refugee community in the Akron area.
At first, George volunteered at North Hill high school, where he helped students improve their English speaking skills.
"I think about 40% of their students are immigrants or refugee children or refugees," he said. "I was helping one of the ESL teachers there with just looking after some kids who couldn't even cope with the basic ESL classes."
Typically, George would help 1-3 students at a time.
Eventually, after helping out in the public schools, George volunteered to help a family with eight children during the summer.
His goal was to help them speak better English, but after a while, he was craving for something a little more permanent.
For George, this was the beginning of his time at Akron Crossings.
"I help at the second level, where we're just teaching them to communicate very everyday things with people they run across all the time," he said.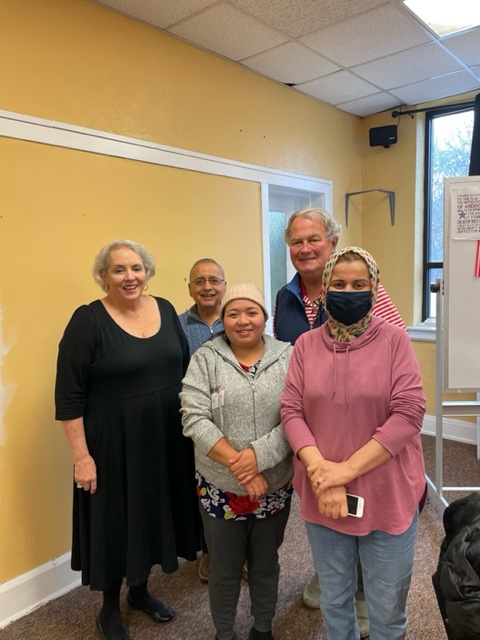 From there, the class reads about the Bible for about five or ten minutes each session.
Despite a high percentage of the students being Muslim, they are still intrigued to learn about the Christian perspective on God.
"Right now, we're teaching them the attributes of God, so we're using the alphabet and saying every letter of the alphabet, you can say something about God," George said.
Akron Crossings is a religious organization, so they like to include Christian beliefs in their teachings.
They make sure to tell their students about the faith-based approach, so when it comes time to talk about religion, it's not a surprise.
"They're learning about the God of the Bible, who is quite different from Allah, whom they worship," he said.
George said the students learn about God in plain English so they are able to easily understand the stories and concepts.
He also encourages students to communicate regularly with each other until eventually, they know their fellow classmates' names.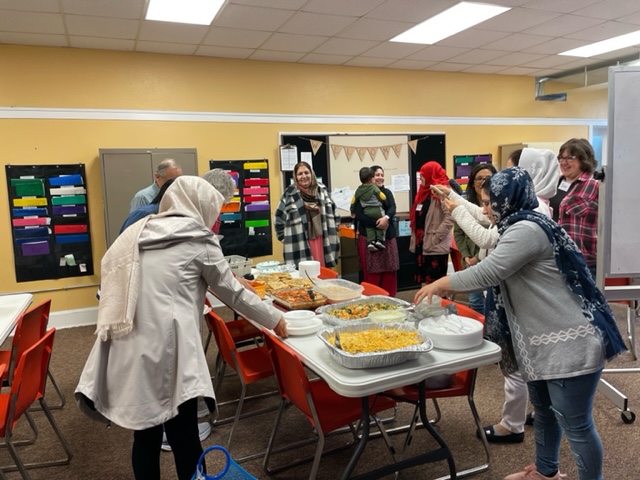 Currently, George teaches a classroom full of women -mostly mothers- and he hopes to see them thrive and move onto higher levels in the near future.
Ideally, students will continue moving up every year, but sometimes, they aren't able to pass a certain class right away.
This can create feelings of shame and dishonor for the refugees, but in reality, they might just need more practice to reach the skill level they desire.
As for George, helping refugees improve their English is an enjoyable experience, and it's one he hopes to continue.
In fact, one of his favorite parts of volunteering is watching students succeed, and his main goal is for refugees to live happy lives in the United States.