By Anthony Elder
Cindy Mathias, member of Grace Church and volunteer for the International Welcome Center, noticed two newcomers –– both a bit nervous, even hesitant –– before a Sunday service in 2018. Those unfamiliar faces belonged to Congolese refugees, Jean and Joseph, both new to the United States, struggling to various degrees to communicate.
Upon realizing their nationality, Mathias jumped to greet the young men. The Democratic Republic of Congo, once controlled by France, meant that the men surely knew some level of French (the country's official language despite decades of independence).
Mathias, a retired French teacher from Firestone High School, knew she was likely the only person the two might comfortably speak with.
That fateful encounter marked the beginning of Mathias' time championing resettlement in Akron –– nearly a four-year journey. According to her, Grace Church erected the International Welcome Center shortly after, utilizing the momentum Mathias had already gained helping the refugee community.
As more refugees pour into the Akron area –– many from Afghanistan following the government upheaval in Fall 2021 –– services available through IWC and volunteers like Mathias are vital for their transition into the United States. She's already assisted four Afghan families, and thinks "there are more coming."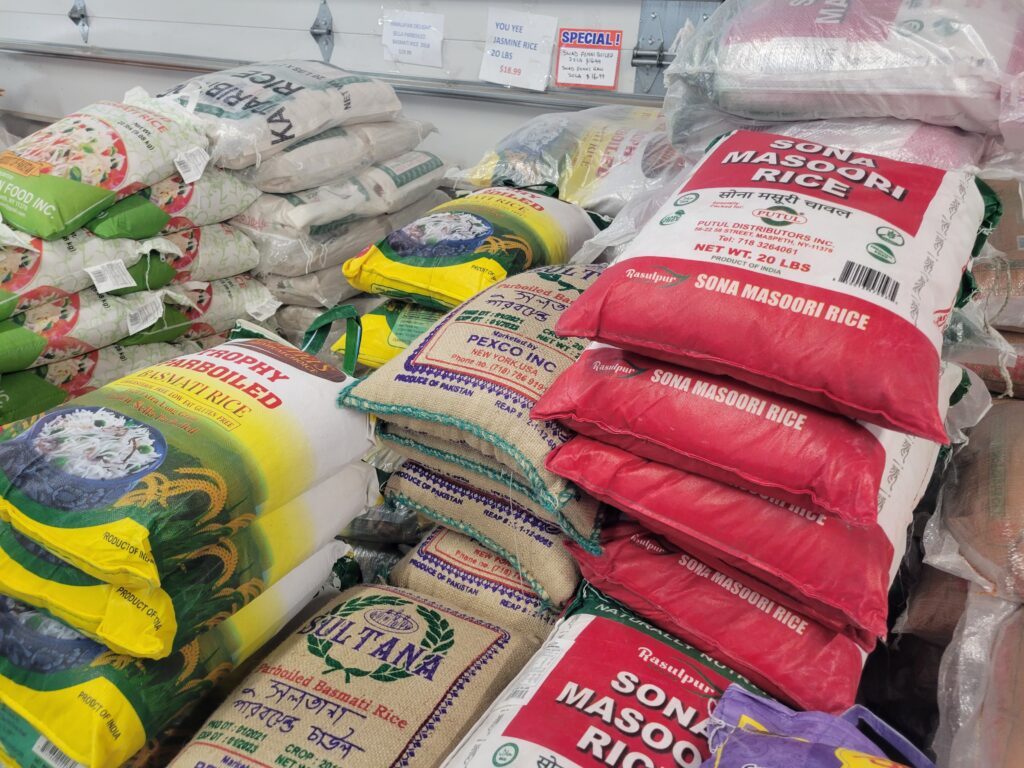 Necessities provided by Mathias and other volunteers include garments suited for the Northeast Ohio climate, assistance translating mail, and delivering fresh fruits, veggies and shelf-stable food when possible. On several occasions, she's taken it upon herself to teach the women of resettled families to drive.
Family Grocery in North Hill. Photo by Kelly Krabill.
In the years following its conception, the IWC expanded the means of assistance available to refugees considerably. Its goal: become "a support center for refugees and immigrants who are resettling in the Akron/Canton area." While the IWC provides services like those offered by Mathias, programs also include legal aid –– assistance procuring green cards, driving licenses etc. –– life skills classes, and reliable transportation.
People like Mathias helm the various services –– often people involved with the church that see an opportunity to offer their skills and expertise to the cause.
According to Mathias, one woman, Renee McClehenney, started cooking classes for the refugees. Teaching members of the households how to cook basic dishes common to the United States.
". . . which is a lot of fun because we teach the ladies how to cook some "American dishes," Mathias said with a laugh. "You know, like tacos; spaghetti."
For locals looking to aid resettlement like McClehenney or Mathias do, the IWC maintains a section for donations on its website –– equipped with a list of needed items. Volunteer information is available as well.
Jean and Joseph continue to rely on the IWC for necessary help like legal advice and paperwork assistance. They –– as well as other local refugees –– now refer to Cindy and her husband as Mama and Papa, who plan on continuing their service to the refugees for the foreseeable future.