By Alencia Lang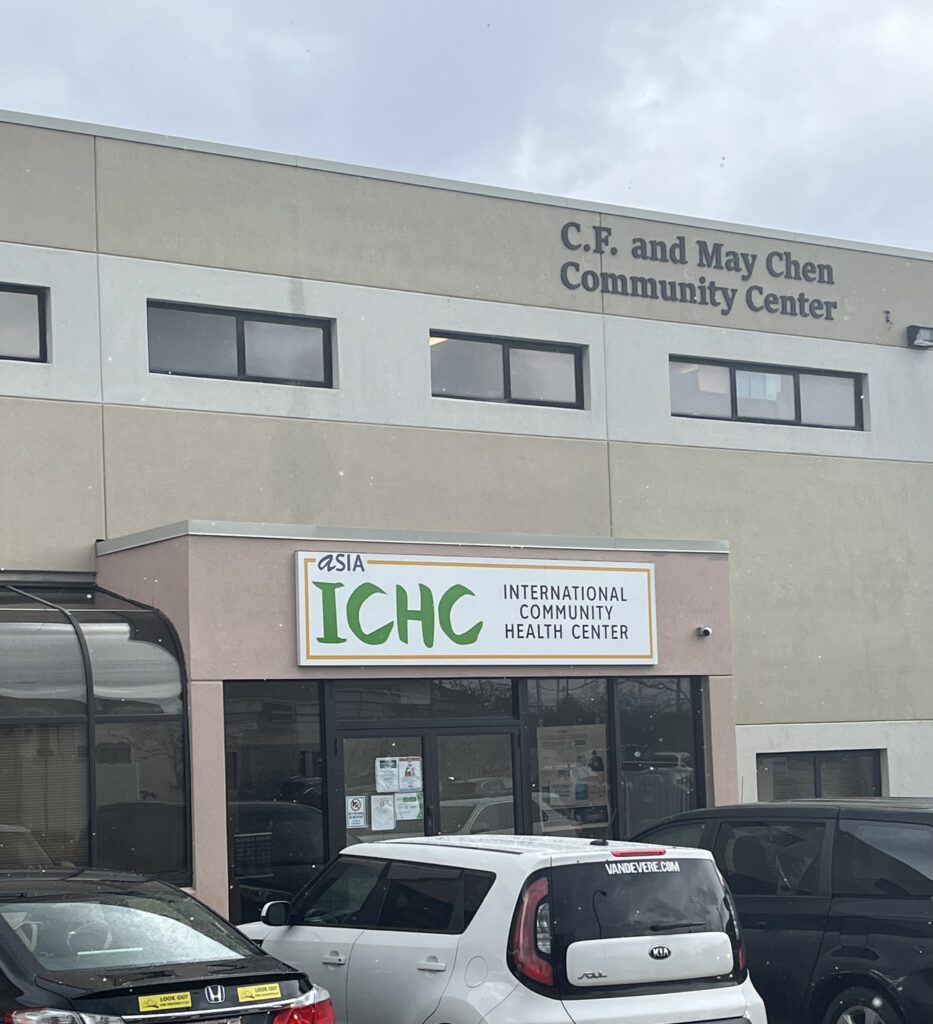 Sujata Burgess commutes between the Akron and Cleveland locations of the International Community Health Center (ICHC). When asked what her responsibilities included, she said "everything" with a light laugh. As the director of operations, she is behind all of the administrative work for the ICHC, including overseeing safety procedures, ordering medical supplies, and hiring and training new staff. The job is full of problem solving. She said she never knows what she is going to walk into each day.
ICHC located at E 370 Market St. Akron, OH. Photo by Alencia Lang.
After earning a master's degree in healthcare administration from Cleveland State University, Burgess managed a health promotion program. In 2013, she helped write the grant that funded the first ICHC clinic in Cleveland. She'd only planned for it to be a small volunteer-run clinic, but the need turned out to be much greater.
"It slowly expanded and they asked us to start one in Akron for the refugee group here in 2016," Burgess said. "It got really big fast because the demand here and it got bigger than the one in Cleveland."
Asian Services in Action (ASIA) is Northeast Ohio's largest health and human services agency for Asian Americans and Pacific Islanders, with one location in Cleveland and another in Akron. ASIA includes the International Community Health Center (ICHC) which offers a variety of health services to refugees.
Upon arrival, refugees are immediately eligible for Refugee Medical Assistance (RMA) for up to eight months. After that, they can apply for healthcare through the Affordable Care Act (ACA). Burgess estimates that only about six to seven percent of patients are uninsured. For those patients, the clinic operates on a sliding fee scale. ICHC provides the CDC mandated health screenings, including parasite, tuberculosis and hepatitis B testing. The clinic also provides mental health screening to help refugees who may be dealing with PTSD.
Summit County Public Health officials reported that "One of the primary obstacles which may interfere with healthcare services is the difference in language. This can be particularly difficult if a refugee has been advised to schedule an appointment and the scheduling department may not speak the same language or can access an interpreter." They also added transportation as an immediate barrier to healthcare.
ICHC makes an effort to overcome these issues with an on-site driver to transport patients, telephone and video interpretation, and a majority bilingual staff. While aiming to overcome these barriers, they have still faced the same challenges as other healthcare centers.
She added that as we're approaching what she hopes to be the "tail-end of the pandemic" the staffing will become less of an issue. Despite this, the clinic expects to continue to have an influx of patients even though there are many other healthcare sites available to refugees. A lot of the staff have similar backgrounds to the patients, can speak the same languages and are understanding of their culture.
Burgess hopes the surrounding community will make an effort to educate themselves about the high refugee population in Akron. As a part of the Refugee Health Task Force, she plans to organize community panels for people of many different cultures to share their experiences. This way, more refugees can experience that same level of empathy wherever they are.