By Brianna Phillips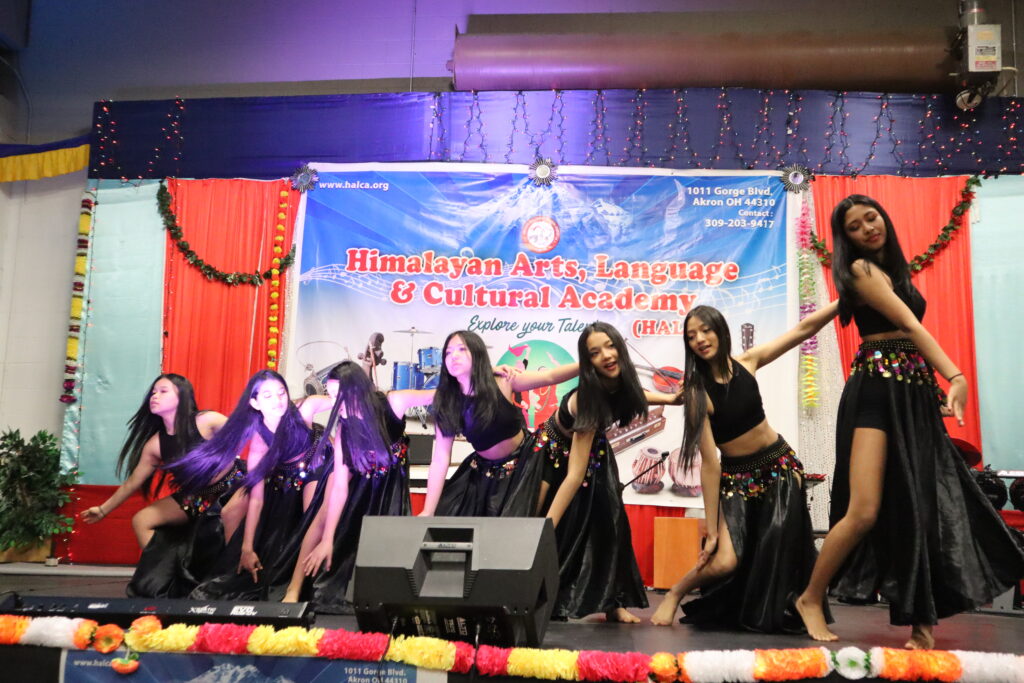 The Himalayan Arts, Language and Culture Academy officially opened in 2016. Its founder, Puspa Gajmer, a refugee from Bhutan, has been in the United States for roughly 13 years. Due to the Bhutan government targeting Lhotshampas, Nepali-speaking Hindus, they were forced out of their homes and country. Many were either homeless or sought shelter in United Nations refugee camps.
Upon coming to the United States and prior to opening the HALCA, Gajmer worked out of his basement doing at-home music lessons. He has since opened the academy and has found a community for himself and others to share their culture.
"Now more than half of my friends are locals, and I also work with local organizations and local people," Gajmer said.
The academy is currently being used to do many different things — they do fundraising events frequently, being that the academy is a nonprofit, they provide music classes for beginner musicians with no prior experience, as well as Nepali language classes, Nepali and American dancing and even yoga. The goal of the HALCA is to keep Nepali culture alive in the community while also interweaving the cultures of those from other countries.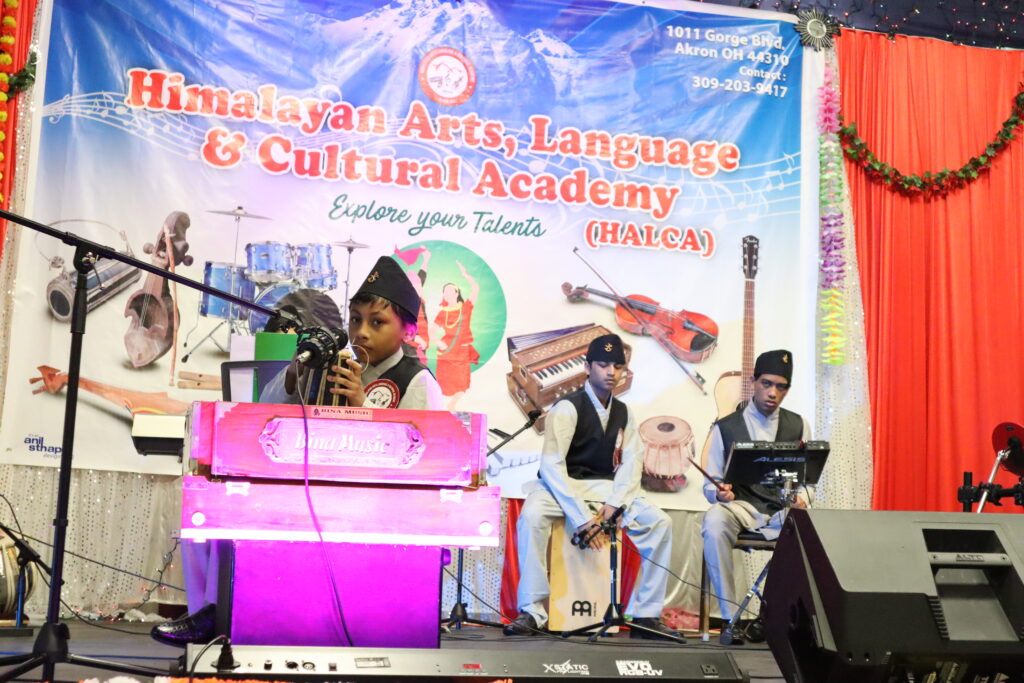 The fundraising event to raise money for the organization began with a traditional dance by a young lady in a Nepali dress that was blue with gold detailing and was accessorized with a chunky necklace, followed up by a group of young musicians directed by Gajmer. The group was wearing matching traditional clothing, and they got called out one by one to showcase themselves and their instruments.
Following the musical group, the audience got a taste of Nepali dance combined with hip-hop thanks to the Efflorescence dance team.
The choreographer, Ayusha Samal, brought her boys and girls dance team to show the work they've been doing in Cleveland. The boys' group came on stage with black sweatpants and white t-shirts, they performed, and then the girls' group followed up.
The girls' group wore long flowing skirts and black tops. Their sequence-bedazzled belts shimmered and flowed in sync with their skirts. The girls did complex moves with many different formations like pyramids and intricate timing.
Both the boys and girls' groups joined Samal on stage while she praised her kids for coming out and thanking Gajmer for inviting them.
Not only was there singing and dancing, but there was also a fun spinning wheel for people to win prizes like pens and chopsticks in the back corner of the event space. The organization ASIA was there to spread awareness of their nearly two-decade-long organization.
CEO Elaine Tso came from a family of refugees, so she's made it her mission to support those in need.
"We are providing every need for newly arrived, immigrant, refugee or existing AAPI [Asian American/Pacific Islander] community members regardless of if they are an immigrant or refugee, but our primary service is to immigrants and refugees," Tso said.
ASIA is the largest AAPI organization in Ohio and offers about eight different services including legal services, children, youth and family services and interpreting/translating services. Their job is to protect and help the Asian community in the area by providing help with domestic issues, building credit and even getting green cards/visas.
All members of ASIA's staff can speak at least one other language which totals 28 languages in the office alone. They also have people who can translate 55 other languages, which means people who speak roughly 80 different languages are eligible to use their extensive services.
Tso is part of the community and civic engagement department, used to learn what the community needs so they can direct them to services ASIA has or other services in the area.
While the performances took place the audience was invited to grab a plate of food from Ambkia Phuyel, a friend of Gajmer's and the mother of a student at the academy, and other helpers.
The attendees of the event ate food ranging from fried rice and lo mien to piyaji and samosas. Phuyel explained that piyaji is a staple in Nepal and essentially onion fritters seasoned with cumin, chana dal, chili powder, and many other spices. Samosas, another staple at the event, is fried dough with many vegetables such as peas and onions.
"I love to learn other cultures because it will help me to learn effectively and smartly," Gajmer said. At the end of the day, the HALCA is bringing the community closer through Gajmer's love for his music and culture.