By Mason Jones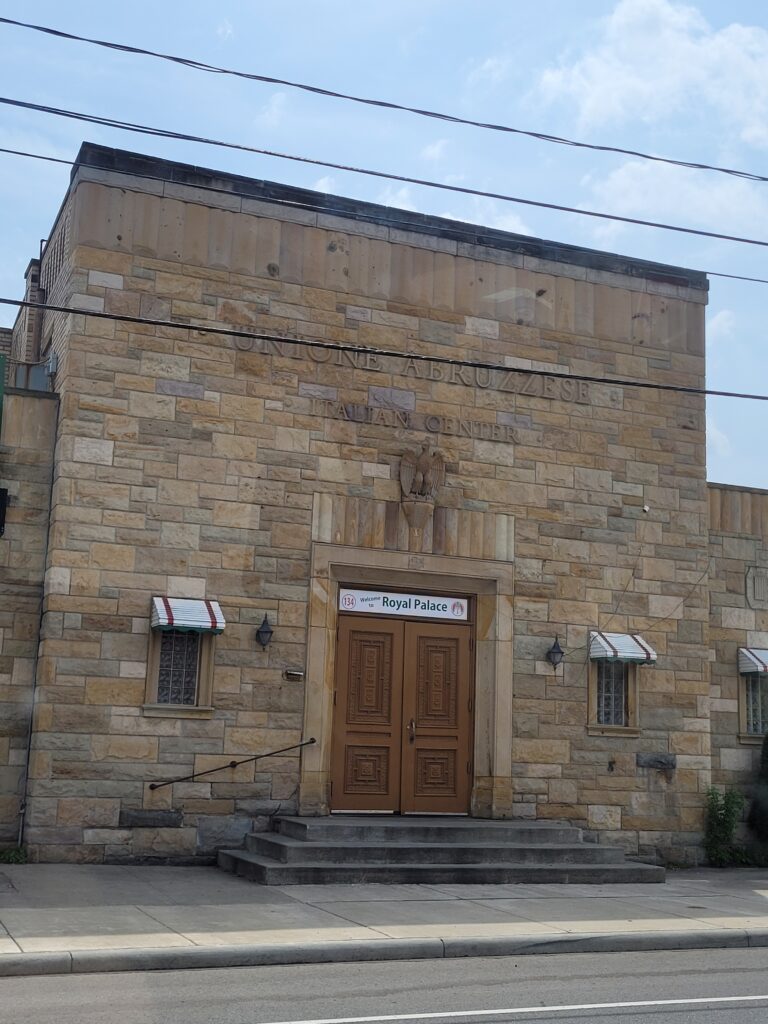 Within North Hill, there are several grocery stores and restaurants owned and operated by immigrants and refugees, such as the Royal Palace located on East Tallmadge Avenue in Akron. Before it was the Royal Palace, it was called the Italian Center, until the building was bought out by Nepali immigrants Janga Baraily and Som Gajmer.
While the center may look like just any old building, it holds a special place in the Bhutanese and Nepali communities. The center is a restaurant, a bar and a banquet hall. The restaurant-bar is located on the lower level of the building, with a small door as its entrance.
When the door opens, there is a staircase leading directly to the bar area, which is a dimly lit space with a stage and a bar, with all types of drinks and beverages lined up behind the bar.
The tables, depending on the occasion, can be set up or huddled into a corner, but the bar always has seats available. The area does have a bit of decoration, as there is a neon strip of light that stretches all around the bar, giving off a faint glow that illuminates the place.
Along with the bar, the two entrepreneurs reworked it into a place where Nepali and Bhutanese immigrants, among others, could come and enjoy themselves, with the banquet hall being the spotlight for many events with its wide open area and high ceiling. Having previously been in the restaurant business, the two entrepreneurs saw that this building was up for sale and decided to purchase the building to help the Bhutanese and Nepali communities, by having a place for the community to come together and enjoy themselves.
"We thought that by buying this place, we could serve our community better; we try to provide a place for everything, such as weddings and birthday parties, making our place like a big community center," Baraily said.
Being in the states for 12 years, Baraily said he has become comfortable living in the U.S. His brother-in-law and co-owner Som Gajmer has been in the states for eight years and also said he has become comfortable living in the United States, but that doesn't mean they haven't forgotten their roots, as both men are from Nepal.
Baraily's and Gajmer's parents were born in the country of Bhutan, located in South Asia right under China. Due to the cultural and political issues within the country, their parents were kicked out of Bhutan and moved to Nepal where they lived as refugees for over 20 years.
"The Bhutan government was trying to force you to speak their cultural language and follow their culture completely; they have very strict customs and traditions," Gajmer said.
While living in Nepal, both brothers were born and raised under refugee status as Gajmer said that the Nepal government didn't give them an identity. They were classified as refugees and lived most of their lives as refugees until the United States gave them an opportunity to immigrate. Since they were classified as refugees, they had to go through a refugee camp in Nepal.
"The camp process involved filling out applications, scheduling interviews with customs where they ask questions about why you want to go, undergoing background checks and medical exams, and there's an orientation about how to stay in here and then they bring you here," Baraily said. "They want to make sure everything is good."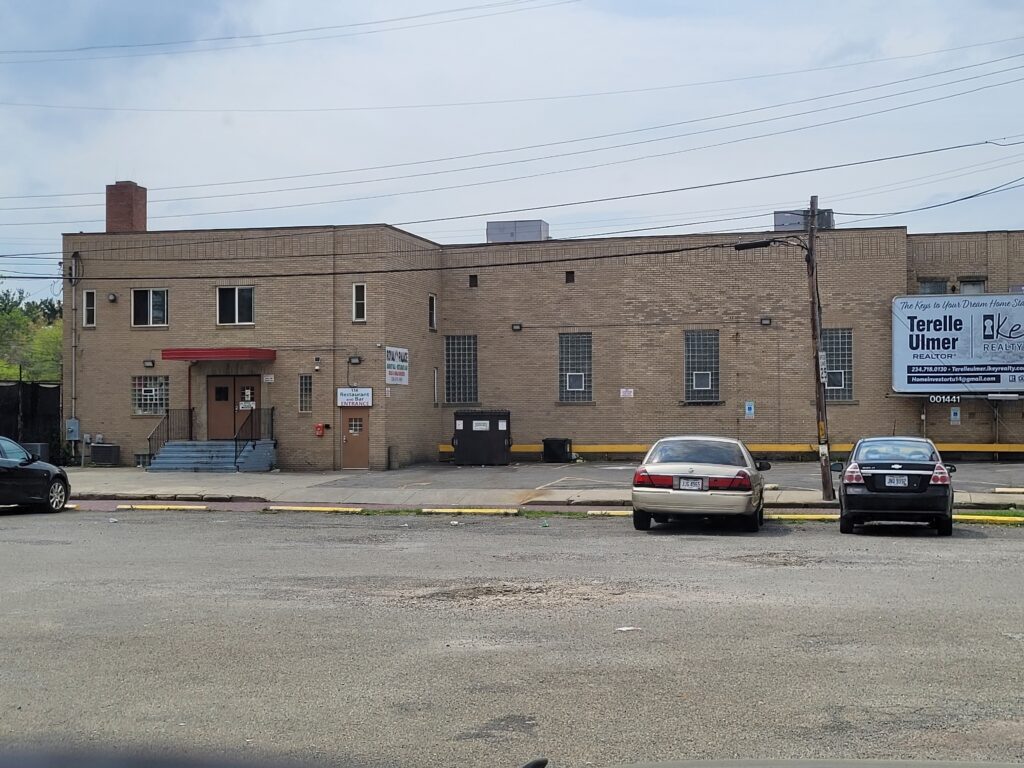 During this process, which takes almost seven months to fully complete, the refugees are given brief lessons about how to speak the English language, but it's not nearly enough to suffice while living in the United States.
In order to better understand and learn more about the English language, Baraily and Gajmer both enrolled in a high school program to learn the basics behind the language. They said it took them almost two years to understand just the basics.
"At times, it is difficult to speak some English words, but we mostly understand basic English, and we understand that our accents play a part in speaking too," Baraily said.
The United States isn't always the destination for immigrants and refugees. Some of the individuals get placed or go to other countries like Canada, Norway, the United Kingdom, Australia and the Netherlands. Most times, families are apart from one another with some family members going to the same country, but they reside in different areas within the country.
Gajmer's mother and brother currently reside in Canada, and he visits them only a few times throughout the year. Baraily said some families are here in the U.S. while some are still over in Nepal, as some members refused to leave their home country. Family members have become homesick at times, which makes it more difficult to adjust and adapt to their new environment.
Baraily's parents are in the states but are not comfortable going outside at times because of the language barrier and their difficulties adjusting to American culture. Baraily says they are learning how to adapt, but it is still a challenge for them.
Learning English is a challenge for most immigrants and refugees. On top of that, the expectations of living in the United States and the actual view of the states can be a cultural shock as well. Baraily and Gajmer saw the U.S. as a massive downtown-esqe place but were surprised to see it's not just all that.
"In Nepal, we can hear a lot of different stories, a lot of different people say different things, but the reality is not that much bad, you know?" Baraily said.
Baraily also said that many Bhutanese and Nepalis are more involved in Christianity than before, but it doesn't mean they don't celebrate their own culture's festivals, they just celebrate them a bit differently and are happy nevertheless.
"Some people don't want to follow their own culture, so we celebrate our festivals, but not like in Nepal, but we're still happy," Baraily said.
Baraily and Gajmer have the Royal Palace open Monday through Sunday, offering many events to be held in the banquet hall and operating the restaurant in the lower level of the building. Baraily and Gajmer wanted nothing more than to help serve their community, and by buying the Italian Center and reworking it into the Royal Palace, they provided a space where their community could have a place to embrace their culture and have a good time all around.
Baraily and Gajmer have opened a special place, where everyone, not just the Bhutanese or Nepali communities, can have a good time and enjoy themselves. The two entrepreneurs have opened the doors for everyone, welcoming all to the Royal Palace.