By Kaitlyn Murray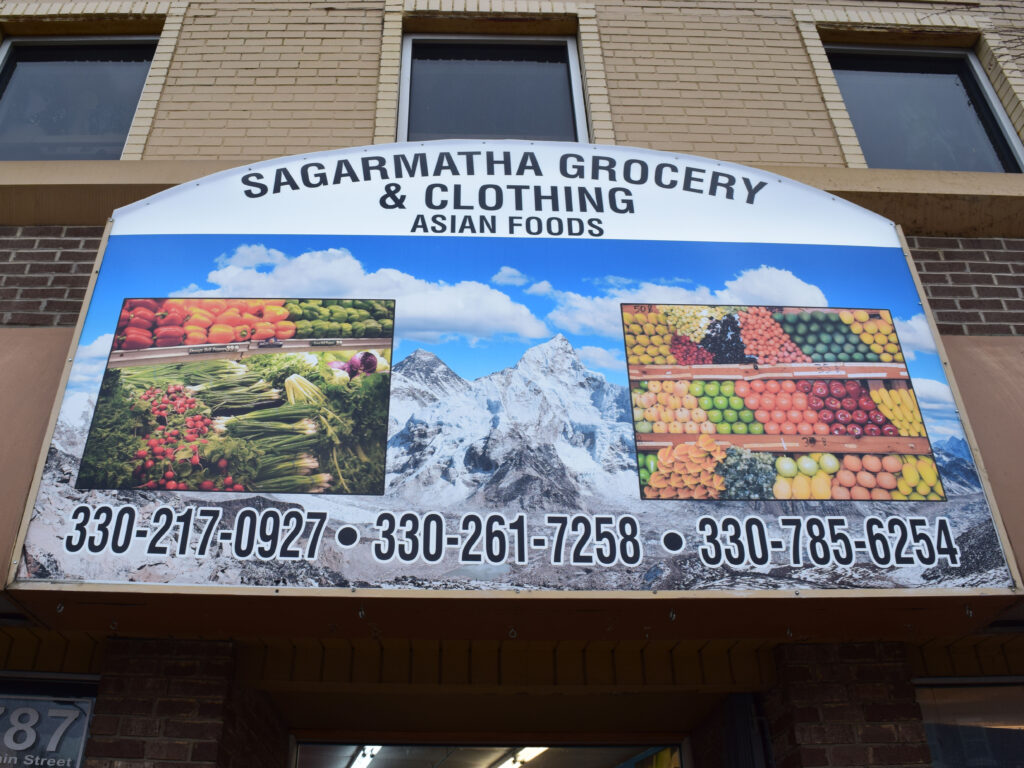 Sagarmatha Grocery and Clothing, 787 North Main Street
Walking down Main Street in North Hill, you will pass at least four grocery stores. They sell different foods from all over the world, giving the many refugees that relocated there a little taste of home.
As I walked into Sagarmatha Grocery and Clothing on Wednesday, March 27, to my left was a little girl, her dark shiny hair pulled up in two ponytails. She was sitting on bags of rice stacked about three feet high. She kicked her feet and smiled at me as her dad cut fabric behind the counter.
The store was filled with the sounds of refrigerators kicking on and families socializing, everyone wearing smiles and seeming content with where they relocated.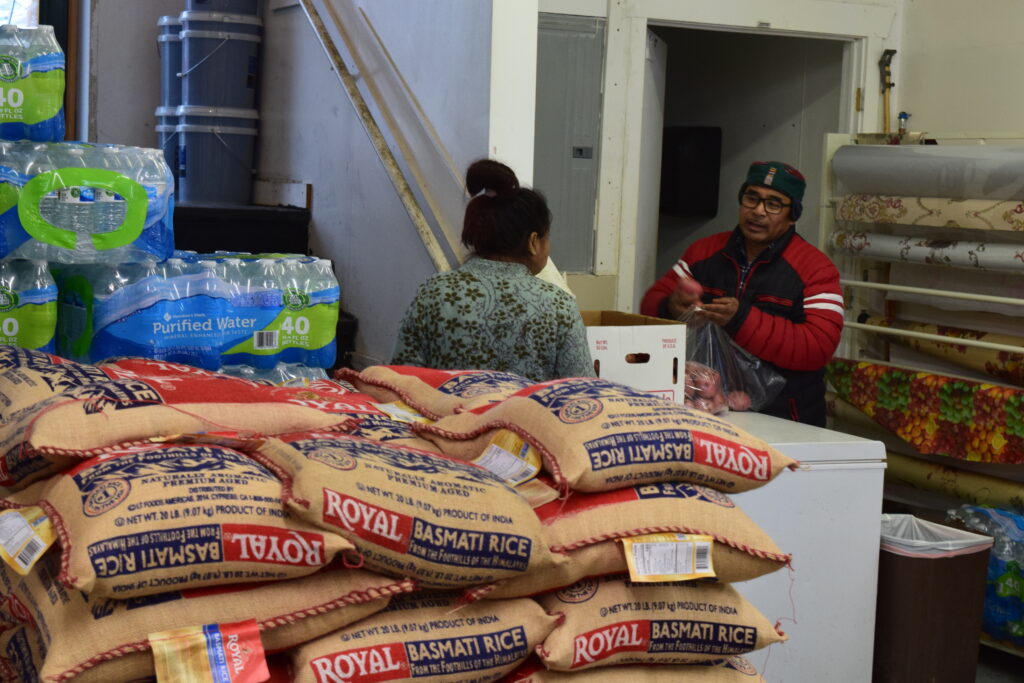 Sagarmatha Grocery and Clothing was opened in 2019 by Ram K Chuhan and other Nepali refugees. Chuhan lived in Nepal for 20 years as a refugee before coming to Akron, Ohio, in November 2012. It took him about a year to open his grocery store, but he didn't give up because he was hopeful about living in America.
"In Nepal, we have too many difficulties. If possible, we can do anything here, but in my country never anything," Chuhan said.
Chuhan and his family fled Nepal in 2012 after experiencing the civil war that stretched from 1996-2006. After the war, power shifted in Nepal, and soon Prime Minister Baburam Bhattarai was attacking the rights of women, members of the LGBTQ, disabled individuals, Tibetan refugees and many others.
As he said this, I pictured that little girl growing up in Nepal, and suddenly I saw her smile fading as I imagined how different her life would be.
Hammed Asian Market, 798 North Main Street
Across the street, Twah Dar and her husband own Hamed Asian Market. Their store, however, has only been open for four months, even though the two have been living in North Hill for almost 15 years.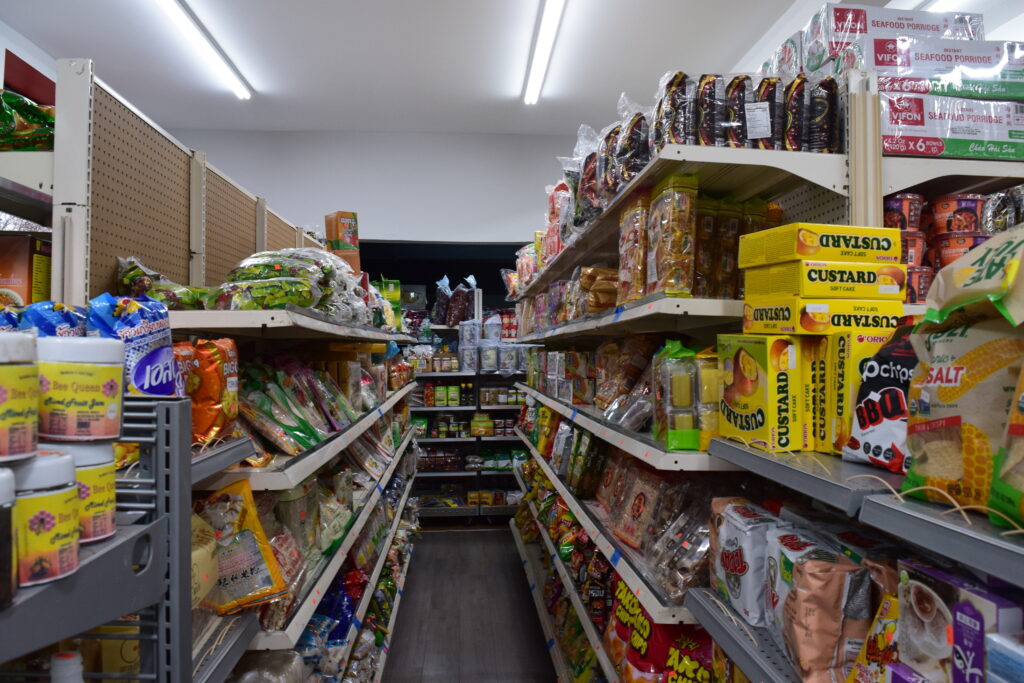 Dar, her husband and other family members came from a Thailand refugee camp. They said they are thankful to have relocated here because of the opportunities it gave them.
"It's different because, at our refugee camp, we don't have much business," Dar said. "House, money, jobs, everything is so different, so that's why we live here."
Dar and her family sell mostly vegetables and Asian foods, claiming shoppers are interested in their food because it isn't seen in the other stores. If you walk into the Hamed Asian Market, you'll probably see people from Asia, Afghanistan, Burma, Bangladesh, Somalia and, of course, America.
Family Groceries, 768 North Main Street
If you continue walking down the road, you'll run into Family Groceries before you know it. Every corner you turn in this store is packed with food and other household items, and the shelves seem like they can't hold any more products. As I walked in, the door made the sound of a ringing bell, and a woman greeted me, asking if I needed help finding anything.
Family Groceries was opened in 2011, and the employees came to North Hill from a refugee camp in Nepal with the help of the International Organization of Migration. This family moved away from King Gyanendra's rule and war to stay safe, open their business and spread kindness.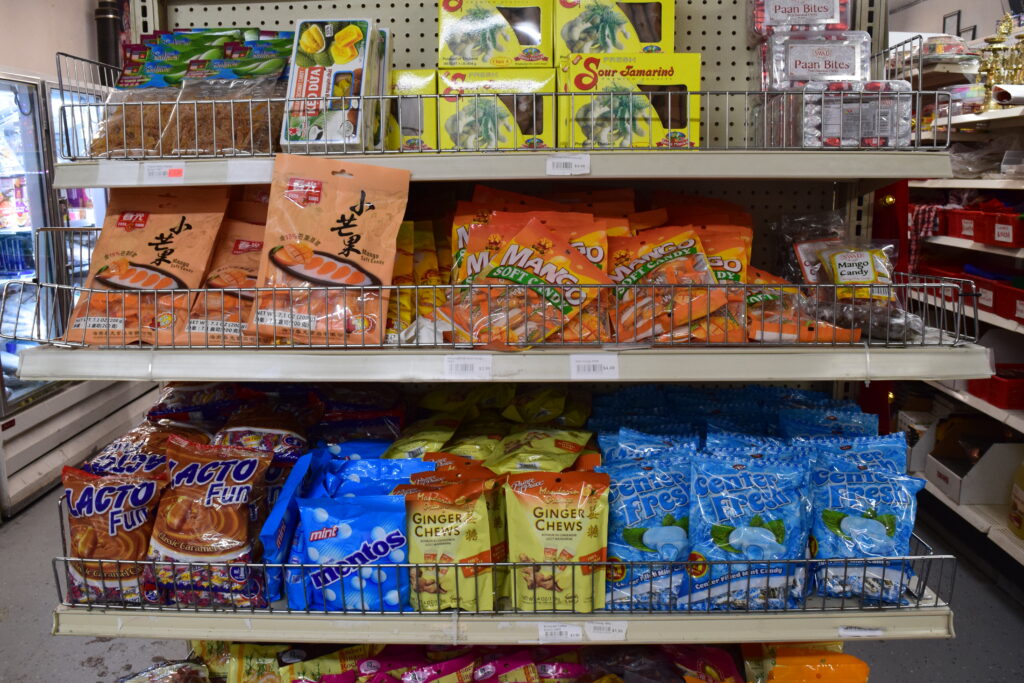 Not all employees are related, but they all relocated from Nepal, giving each other a sense of familiarity. Family Groceries sells foods and candies from many different areas, attempting to keep everyone happy by having a type of food from their hometown.
"These things you can't buy in a supermarket like Walmart. Here we sell different typical items to people," Laoti said.
While taking me around the store, Laoti told me where certain foods were from, saying they sell items originating in Bhutan, Nepal, Thailand, Vietnam, Cambodia, Louse, Sweden and parts of South America.
Of all the items in the store, Laoti let me take home an orange because "most people don't know what they are." So, I walked down to the next grocery store, eating a familiar citrus snack.
G-Store, 87 East Tallmadge Avenue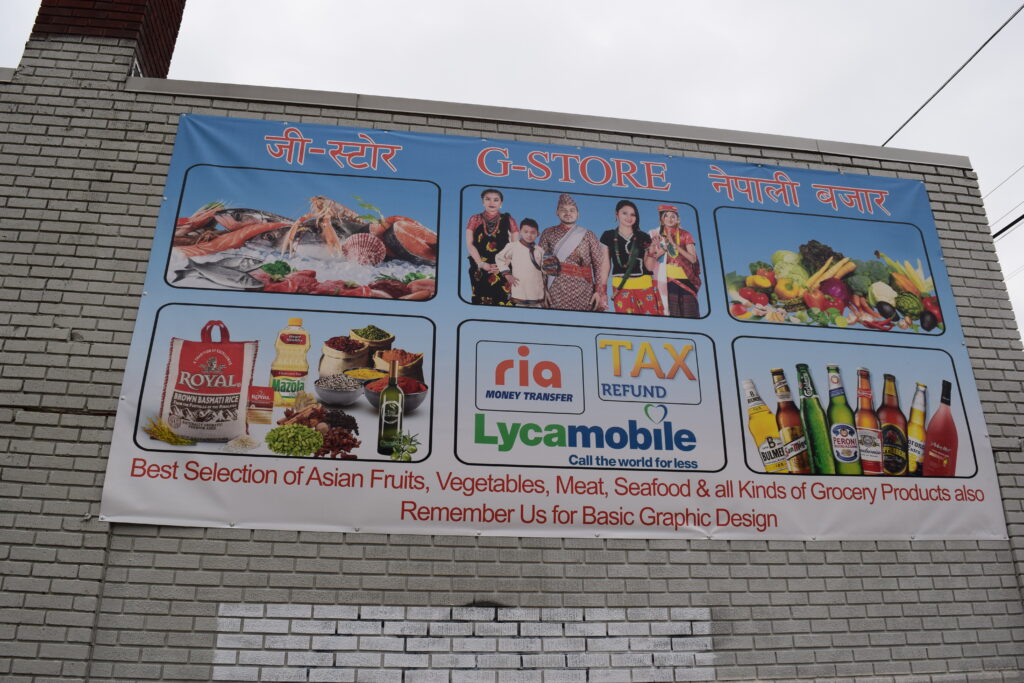 G-Store is owned by Babu Gurung, a refugee from Nepal who came to Akron in 2012. Currently, half of his grocery store is under construction. The back half of the store is covered in sawdust, with ladders and tools sprawled across the floor. In order to stand out against the other grocery stores, Gurung plans to open a kitchen in the back. Along with the usual international groceries and clothing, he hopes to bring the community together and bring business in by cooking food weekly for the customers.
"We are still selling [clothing], but we are trying to clear out. We are trying to get a kitchen over there."
Gurung was born in Bhutan and was forced to move to Nepal when he was seven years old. He left Nepal after 20 years, relocating to North Hill and opening his business. He also became a graphic design student and takes pride in how he was able to design his grocery store. The addition of the kitchen gives him more opportunities to showcase his design skills.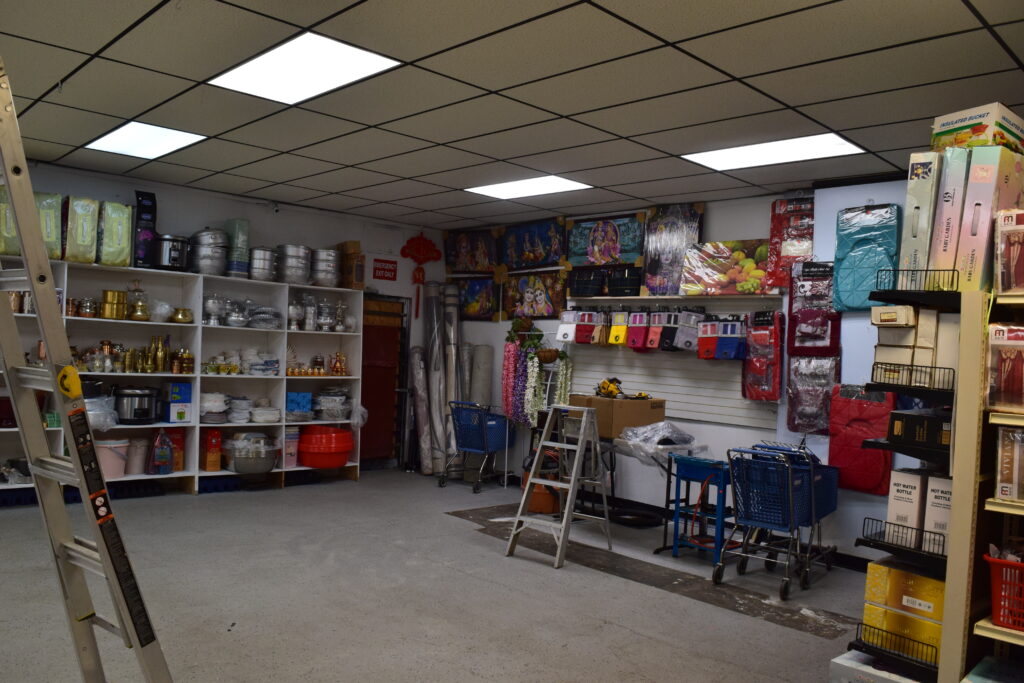 "I opened here with the best graphic design. Besides groceries, we provide the best service to our customers."
Gurung loves to welcome everyone into his store. Most of his customers are Nepalize, but other regulars include refugees from Somalia and individuals from America. He hopes to bring in more refugees and community members with the addition of a kitchen in his store.
As the refugee population grows in North Hill, more businesses like these grocery stores are welcoming new customers with open arms. No matter where they relocated from or where you are from, they will welcome you in, smile at you and maybe even give you an orange to take home.