By Kaitlyn Finchler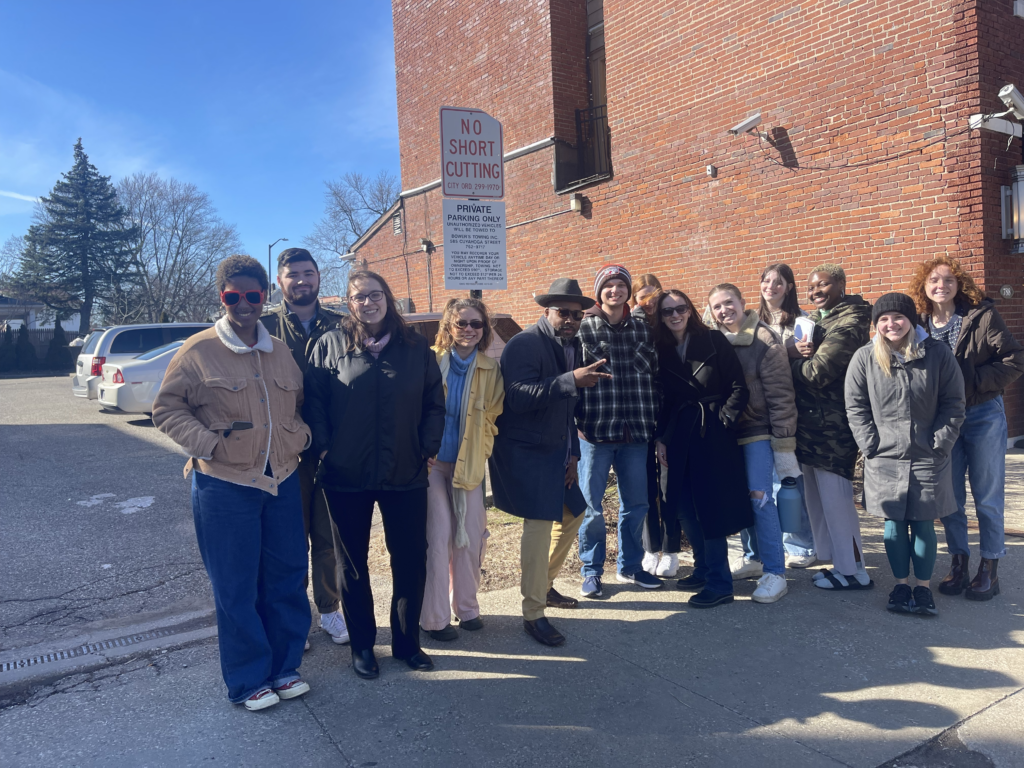 As a city established in 1825, Akron's earliest residents were Irish and German immigrants. Fast forward to the 1860s reconstruction era, immigrants made up 14% of Ohio's population.
Twenty years later, immigrants came from countries such as Poland, Hungary, Czechoslovakia and Italy. Akron was a hot commodity for immigrants because the city is located along the river, and farming business was booming.
When the Great Depression hit in the 1920s, unemployment rates were at 20%. Illegal activity skyrocketed during these times; including, but not limited to: organized crime, illegal alcohol production, gambling and Ku Klux Klan activity.
White, foreign-born immigrants made up 11.2% of the Akron population. An International Center, which later became the International Institute of Akron, provided resources to settling families.
In the early 90s, the Bhutanese government began persecuting Lhotshampas, a Nepali-speaking, largely Hindu minority group, leading them to flee to refugee camps. Some arrived in North Hill.
In "The Akron Anthology", published in 2016, Patricia Fann explains why her Grandpa migrated from West Virginia to Akron. "Once he found a job and a place to live (initially in Cuyahoga Falls), he sent for Grandma and their four little girls," she wrote. "Of course, Akron and the Ohio Canal suffered from the devastating effects of the 1913 flood as well, but to someone who has seen the Ohio River swallow up her home and business, I imagine that Grandma liked the sound of Summit County, and Akron, which comes from the Greek word for 'high point' or 'elevation.'"
Fann's grandpa settled as a rubber worker at B. F. Goodrich, and the family was within walking distance of their church, United Brethren Church, on East Tallmadge Avenue, which served as the International Institute of Akron until its recent move downtown.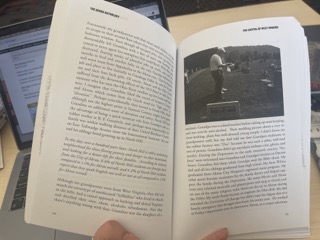 Fann also spoke of the differences 100 years later.
"North Hill is still a welcoming neighborhood for those fleeing poverty and danger in their homelands, and looking for a better life for their families," Fann wrote in her story. "According to statistics from the City of Akron, 6.6% of North Hill residents are foreign born compared to 1.1% of Akron overall, and 4.2% of North Hill residents report that they speak English not well or not at all compared to 1.5% for Akron overall."
While North Hill is home to people of all kinds, you can travel through East Cuyahoga Falls Avenue to the many ethnic shops and grocery stores owned and run by refugees.
The North Hill Community Development Center provides assets and unites people through creativity and diversity. This was the first spot on our list when our Advanced Magazine Writing class visited North Hill.
While the neighborhood was definitely different from our college town of Kent, it wasn't as much of a shock value to me as it was to others in the class. My mom is from Bridgeview, IL, which has a large Indian and Middle Eastern community. We visit family there three to four times a year, so the cultural aspects are pretty familiar to me.
It did feel a bit intrusive as a group of mainly white students touring around North Hill, but how are you going to learn if you don't try? North Hill CDC Executive Director Justin Chenault gave us the tour, and he was very welcoming to our class.
He took us to see murals in People's Park, a "multi-use, exterior event space that connects to The Exchange House and The Maker House that was created to be an inviting location for members of the community to host anything from personal meetings to public festivals."
After the tour, we split our separate ways and visited different grocery stores, shops and historical places. My friend and I specifically visited a few of the grocery stores to see how they differed from chain grocery stores.
There were little to no name-brand products, and almost every item in the store seemed to have some sort of cultural significance. Since most of the stores were small and locally owned, any transactions purchased with a credit card had to be $10 or more.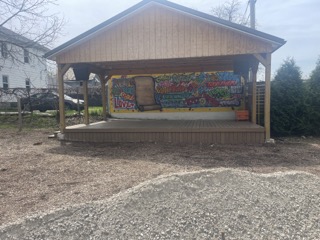 A few weeks after our class trip, I revisited North Hill two more times, first to get a better lay of the land and the second time to do more research.
The second time I went, I walked back to People's Park to see some of the artwork and ran into Justin again. The windstorm a few weeks ago knocked some bricks off of one of the mural buildings, so Justin and some construction workers were taking down the bad bricks to rebuild.
People's Park was also under construction, remodeling for new updates. While North Hill is full of robust creativity and experiences, their rebuilding efforts are to make the community more welcoming and inclusive for all.