By Jacob Hansen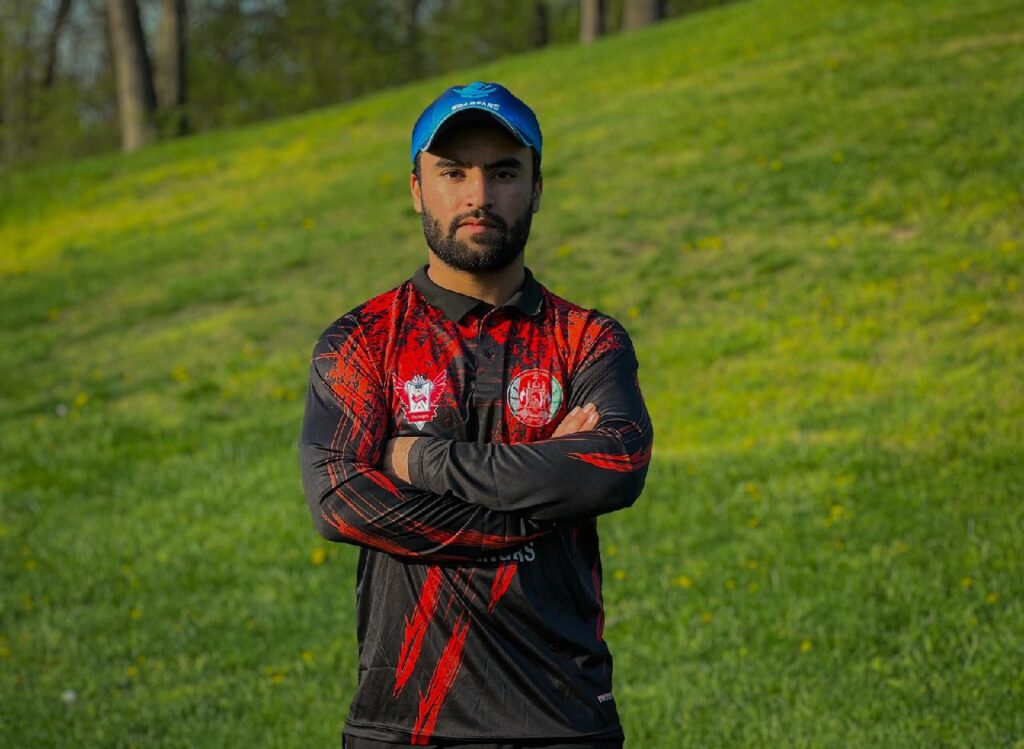 At 16 years old, Homayoon Ahmadzai had to make a difficult decision between trying to play for Afghanistan's national team or moving to the United States.
"It was tough to leave our country but you know at that time we haven't had much education there. So it was like, good and bad," Ahmadzai said.
Ahmadzai said the main reason he and his family left in 2017 was education, but freedom and sports also drew them over to America. It was not an easy decision.
"It was tough to leave our land. But still, we have to choose a good country or a good place to study in and educate ourselves," he said.
Ahmadzai said cricket is most popular in Asia in countries like India, Pakistan, and Afghanistan, but it wasn't always cricket for Ahmadzai.
"To be honest, I was first a soccer player then after some tournaments that we lost to other teams and in finals, that broke my heart. So I quit soccer," he said.
He began watching cricket national team games where he first learned about the sport of cricket. Then he and his classmates started watching the games and then started cricket. Ahmadzai was just 14 at the time and became very good, very quickly.
Ahmadzai played with people who were 26-30 years old. Playing with the older players gave Ahmadzai confidence.
"They were bigger than me. So I was scared the first time. Then after that slowly, slowly, slowly I got used to it. Then when I played I was never scared to play against big players who were older than me then at my age it was so easy for me to play with them," he said.
Right before coming to the United States, Ahmadzai was on trials for the 16-year-old Afghanistan team. He was passed in the top 25 selection but had another trial for the next 15 players to be selected. Unfortunately, he could not compete in the next trials.
"Same timing, we had a flight to the USA, so I had to choose that because I had no choice for that," Ahmadzai said.
Journey to America
His father was in the U.S. about a half a year or less before he and his family arrived. His dad worked for the U.S. army as an interpreter where he "made a case to move from Afghanistan to the U.S."
Despite working for the U.S. military back in Afghanistan, the process was not easy for the family to get into the States, going through several interviews with the embassies in his country.
"Because of not enough money, we couldn't afford Medicaid and stuff like in Afghanistan in the interview, but after my dad came here to the U.S. and then after after some interviews and stuff like that he made an appeal on," Ahmadzai said. "He appealed to the institute so that we were there in Afghanistan. And then after that, he brought us to the U.S."
Thanks to his dad, the trip to the U.S. began from Afghanistan to Dubai, to New York, to Cleveland, and then to Akron.
Cricket in Ohio
Cricket, a sport with approximately 2.5 billion fans around the world, ranks as the second-most popular sport in the world after soccer. The goal is to score the most runs. One team will bat, while the other team will bowl and field, taking turns throughout the game. Whoever has the most runs at the end of the game wins.
But when Ahmadza finally came to Akron, he quickly realized there was almost no cricket scene.
He then started looking for people from his country and other Asian countries to play cricket with. There were roughly 30-40 families in the Afghani community and Ahmadzai started to get attached to them. He found some people and asked if they could start playing cricket.
This was when they ran into many problems. Ahmadzai and others played cricket on the baseball fields.
"Sometimes baseball players had practice for the games and when they had a practice on their grounds we had to leave the ground for them. Then all day we had to watch them. Most of the time we didn't play cricket like we used to play. So it was really tough. We don't have the ground stuff, players, and most things," Ahmadzai said.
Nothing has changed for them to this day. The number of cricket players has increased a lot, but the closest grounds for them to use is an hour away in Cleveland. There you have to pay for the games, by booking the grounds.
After school, Ahmadzai said kids will play cricket with soccer players after school in the yards behind the school. The baseball players will want them to leave, so they have to share with the soccer players, but even they will kick them off the grounds.
"Every day we have a problem with the soccer team, who are playing on the same ground as us and they are complaining to the principal of the school because we are using the ground. We don't have a permit to play," Ahmadzai said.
There are other teams in Cleveland and Canton where they play matches three to four times a month. There are four teams in Cleveland, six teams in Canton, and three in Akron where they all compete against one another.
"It will be short games, six games and it's like 36 balls in the tournament and all teams have three matches. If you win three, you will qualify straight to the qualifier, but if you lose some games and win some games then the points will decide. The tournament will take like two days in one place. They will finish the tournament in two days, mostly after playing practices in matches like that," Ahmadzai said.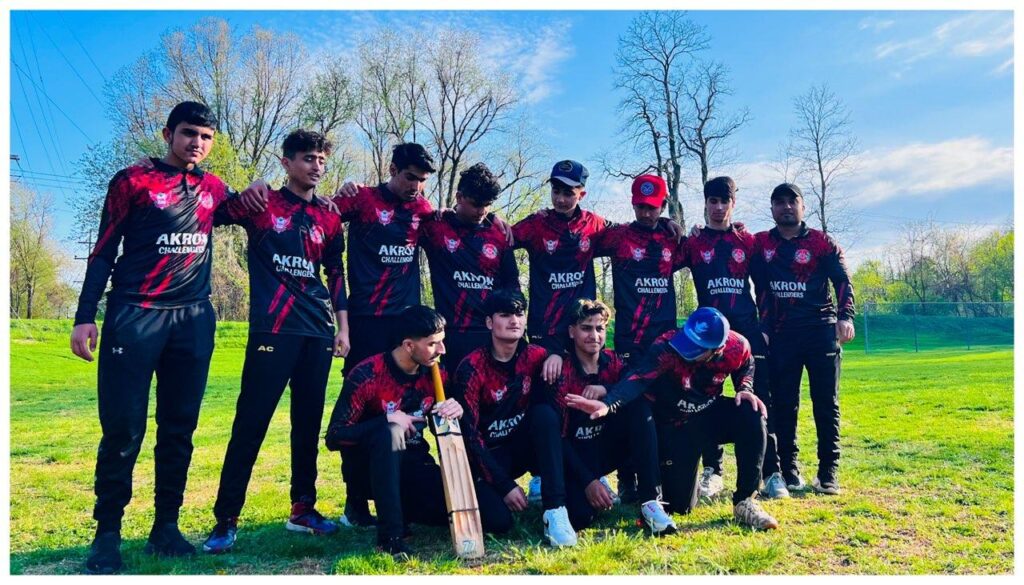 Due to not having supplies, money, and the access to cricket gear, Ahmadzai and others have to adjust. They have to use a tennis ball instead of an actual cricket ball, which is much harder and bounces better.
"It's really hard to play with those balls, because it's not the ball that we used to play. We call it tennis cricket. That ball [we're used to] was kind of not soft. In here we have soft ball like puppies are playing with," he said.
Other supplies, they have to get from back home in Afghanistan. They try to contact people who are coming to the U.S. to bring a bat with them, however, they usually can't because of U.S. customs. Stores around the area do not sell cricket gear and supplies.
"Most of the time we don't have a bat. We have to make it from the wood from the table," Ahmadzai said.
Now Ahmadzai is waiting for the weather to clear up as the cold and wet conditions are not ideal for playing cricket.
With major league cricket coming to the U.S. in 2023, Ahmadzai can now hope for a better future of the sport.