By Jimmy Oswald
Children scream joyfully, their voices filling the large room, an open area with a multi-colored padded floor and a small stage along the back wall inside the Himalayan Arts Language & Cultural Academy.
"It's the last day before spring break," Deepak Gajmer, the head of arts and culture at the academy, explains. "So, they are very excited."
The children's play area sits empty while the children are in class at the Himalayan Arts Language & Cultural Academy. Photo by Jimmy Oswald.
Between 10 and 20 kids, most aged around 5 and 6 years old, run around the room, throwing balls and chasing each other throughout the space.
A little girl runs up to me, and when I bend over to say hi, she lightly smacks me in the mouth with a playful laugh before running off to rejoin her friends.
A few minutes later the kids are back in the classrooms, and it's now quiet as Deepak and I sit down in the academy's conference room.
The school is a multi-purpose facility that teaches children, mainly Nepalese and Bhutanese families, everything from typical school subjects, like counting and the alphabet, to cultural aspects such as dancing and music.
The children learn in a mixture of Nepali and English, teaching them how to count and say the alphabet in English. Many of the children hear both languages at home, so it is crucial for them to be proficient in both.
A whiteboard in a classroom at the Himalayan Arts Language & Cultural Academy is filled with writing from the lessons that the children learned that day.

Photo by Jimmy Oswald.
"Each child should receive the equal opportunity of an education,"Deepak said. "And it has to be the real education, the practical one that should have a real effect on someone's real life. This school is the place where they can learn good things. Where they can imagine a bright future. The teachers, parents and students, it is all-aspect. They can all put in the effort to make the bright future of a kid." 
Puspa Gajmer (no relation), who was born in Bhutan and later fled to Nepal with his family as a refugee, founded the school around three years ago. He started out by giving music lessons to people and then decided to open up a school for the Nepalese community.
Around 40 students are currently enrolled at the school, and Deepak said that there are currently "a lot of students on the waiting list." 
Deepak and Gajmer's goals are to promote and preserve their Nepalese and Bhutanese culture with the new generation of children. Some foreign cultures get lost as kids are born and start to assimilate into American society; The Himalayan Arts Language & Cultural Academy wants to help these kids fit into the United States while also keeping in touch with their roots. 
The school also seeks to spread its culture to new areas, like Akron, to help people learn more about them.
Puspa originally intended it to be a place where Nepalese and Bhutanese people in America could come to be able to participate in activities that they would experience in their home countries, but it has now grown to allow children to learn about their culture while also learning basic school lessons, like shapes and colors, on a five days a week schedule.
Deepak was tapped to run the art and cultural aspects of the school only three weeks ago, but he is no stranger to refugee-run businesses.
Deepak, like Gajmer, was born in Bhutan and later moved to a refugee camp in Nepal. He got involved with a third-world country resettlement program that allowed him to come to the United States in 2008. He started out in Clarkston, Georgia, before moving on to New Jersey and, finally, Akron, Ohio.  
Deepak had completed high school in Nepal, and he had a few years of the college experience. He then became a hostel teacher where he taught children yoga, dance, gymnastics, martial arts and handicrafts.
When Deepak came to America his first job was as a dishwasher in a restaurant.
Abdihafit Shaeye, an associate professor of economics at Kent State University's Trumbull campus, said that starting a business for citizens and noncitizens is practically the same.
"Before filing for a business, a noncitizen needs to either get a green card or a work visa," he said. "Refugees receive employment authorization upon arrival and are eligible to apply for a green card a year after arrival. So, they can effectively own a business as soon as they secure their employment authorization permits."
 In 2011, Deepak opened the first Nepalese gift shop in Atlanta, Georgia. 
Deepak said it is hard to imagine starting a business in Nepal but it is different in America. 
Shaeye said that "refugees often have a positive impact on the economies of the communities they reside, especially for those in large cities such as Akron and Cleveland."
"Refugees are, in fact, more likely to start a new business than both the U.S.-born and other immigrants," he said. "Their businesses are concentrated in general services, retail, and transportation areas. For example, Akron has seen a steady influx of immigrants and refugees from countries like Bhutan, Uzbekistan, Syria and Iraq."
Deepak went to business school at Emory College in Atlanta, and he took part in a program called Village Camp. The program picked students out of a group of 64 students and, through interviews, whittled down the candidates to the top three. These students receive a $10,000 grant, which Deepak received to start the gift shop.
Working with handicrafts was nothing new for Deepak, who was a jewelry maker in Nepal. He soon opened a jewelry-making business in the United States. 
"I learned 24-carat jewelry making, I have that talent," Deepak said . "And being here in America, I said 'Hey, why not enroll and expose my talent.'"
Deepak claims he was the first Bhutanese jeweler to start a jewelry-making business in the United States.(I was unable to confirm this). 
Refugees trying to start their own business would come to Deepak for advice, and now there are several hundreds of Bhutanese and Nepalese businesses in the United States. 
Shaeye said that refugee-owned businesses bring in big financial benefits to an area.
"According to The Partnership for a New American Economy report, a pro-immigration advocacy group, immigrants and refugees in the Akron area held close to $137 million in spending power," he said. "And they contributed more than $17 million in state and local taxes in 2013."
Things took a negative turn in 2013 when Deepak's father passed away. He lost his jewelry business to family politics and had to search for a new endeavor in life. 
Deepak went to New York and started working in the film industry. He had always loved to express himself artistically, and this gave him an opportunity to do so.
"That was my dream, to engage in art and expand my artistic life," he said. "And from there, leaving the business aside, I started coming up with my own artistic life. I did music, video, all kinds of creative arts, writing the script and making short movies."
Deepak had an opportunity to come to Ohio after a friend of his, who ran a chain of motels, invited him to come out and start up a new business. 
"I started running an Indian Restaurant," he said. "It was fine dining. And in the city of Springfield, I was the first person to open Indian fine dining. And within three months, I received a recognition letter from the state of Ohio, from the House of Representatives."
Deepak was eventually forced to close the restaurant due to it no longer being profitable.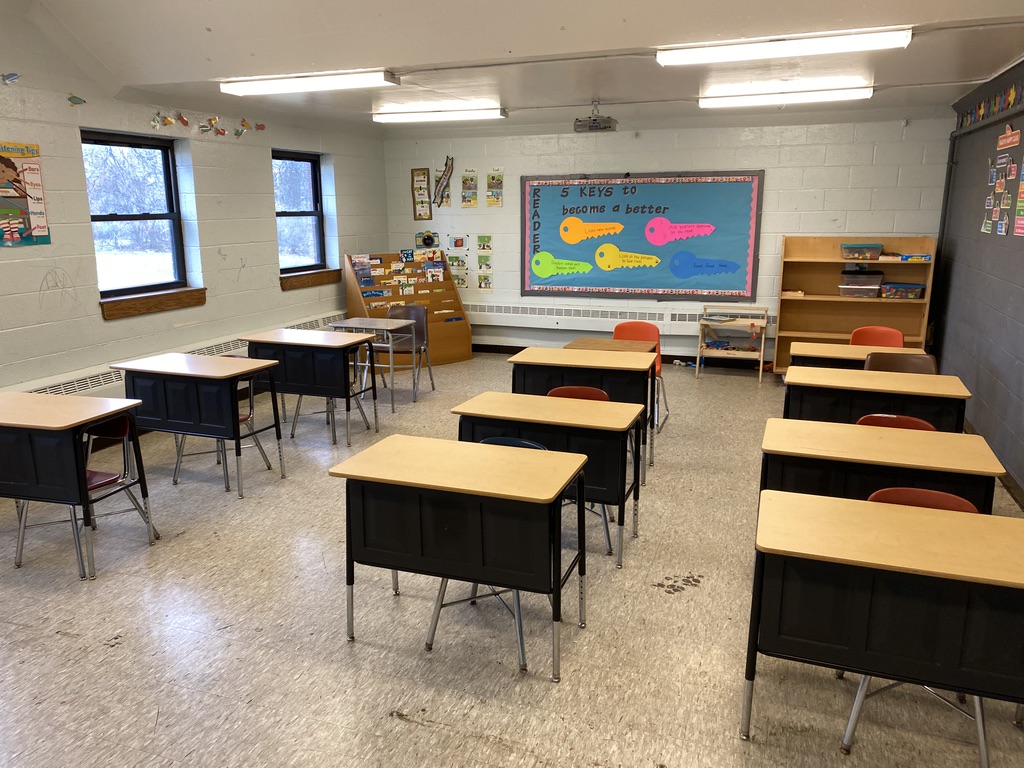 A classroom in the Himalayan Arts Language & Cultural Academy. Photo by Jimmy Oswald.
Deepak is there to help out with the students' formal education on the weekdays, but on Saturdays and Sundays he is a dance instructor for people of all ages. 
He also helps teach the students handicraft and gymnastics.
"The administrator," Deepak said. "And the teachers are all putting their best effort to continue to help kids learn." 
Deepak wants to help put the kids on the right path to whichever path they want while also maintaining their culture. 
"We don't want to only put them in education," he said. "We don't want all 40 kids to be taught to be engineers. We need all kinds of development. We need the construction guy also. We want different things to come together for this group."